With just two weeks before my 10k race I fell down a few steps and hit my toe. Initially it swelled, bruised, and felt like I couldn't move it.
It. Was. Frustrating. I couldn't believe that I possibly could have broken my toe just weeks before my race. Not only could I not train, but I may not even be able to run it. So, I iced, rested my toe, and taped it. The first day or so was not that great, but by day 3 it felt almost back to normal! So almost back on my original plan!
I tried running a mile, and managed to run .40 mile before deciding to stop. Even though I wasn't in excruciating pain I could tell my toe wasn't happy with me. So I missed my 4 mile Thanksgiving run, and my 10k is in a week.
Not sure if I'll be able to train for it/even run it, but here are some tips on how I would train two weeks before a 10k:
REST (especially if you just ran a half marathon. Give yourself a day or two off, and listen to your body. Don't run injured!)
Aim for 4-5 runs a week running anywhere from 2 miles (fast) to 4 miles (pace) to 6 miles (comfortable)
Do leg work to prevent sore knees and IT bands (while you're at it how about your whole body!)
Drink water, eat well, and sleep
And be careful wearing fuzzy socks while walking down hardwood stairs!!
At this point I'm hoping and praying that my toe will be better soon, and finding a babysitter (not so fun) and outfit (so fun)!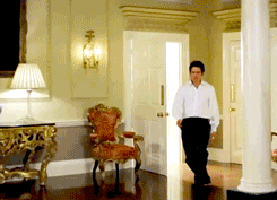 XO,
Katie